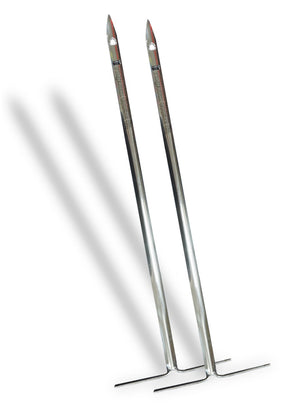 Pit Barrel Cooker NZ
15″ Vertical Skewers - 2 Pack
Sale price Price $54.95 Regular price Unit price / per
Tax included.
You can't call yourself a grillmaster if you haven't perfected your skewering game. Whether you prefer a meat, vegetable, or kebab skewer, these reusable stainless-steel vertical hanging skewers allow you to mix, match, and cook your choice of meat and vegetables like never before. The skewers open up a whole new endless road of possibilities for your next BBQ. 
These skewers are a must for your grilling and smoking repertoire as it brings yet another dimension to the unique Pit Barrel® experience. If you're looking to go all-in and utilize every inch of the Pit Barrel®
The skewers come in a set of 2 and are ready to hang from your hooks right out of the box. The 15" Hanging Skewers are great for when you're cooking for larger crowds and need more cooking surface. 

 The possibilities are endless!